Those who are familiar with the risks can avoid dangers. Almost 80% of the accidents that occur when using a working platform are caused by operating errors. A training course is therefore essential for avoiding accidents.
Fewer work-related accidents
Fulfilment of the duty of care
Faster, safer working conditions
Reduction of equipment malfunctions caused by incorrect operation
The PlatformCard confirms that the operator has been trained to operate working platforms. This certificate increasingly decides on whether or not a company receives an order.
The training is valid indefinitely.
Multiple certified and tested safety
With the PlatformCard you meet the requirements of the legislature (German ArbSchG, BetrSichV, DGUV-Regel 100-500) with regard to the responsibility and use of work equipment by employees. That is because you have a corporate duty of care. You fulfil this with a training course certified according to the German DGUV Guideline 308-008 and ISO 18878:2013. Therefore, use the certified, tested safety concept of the PlatformCard.
The training takes one day. The training location is either at one of our 26 training centres or locally at your location. Qualified trainers teach in small, effective groups with a maximum of eight participants. The mateco Academy also offers you the option of completing the theory section online.
In the theoretical part you will learn:
Design, function and operation of the working platform
Relevant accident prevention regulations
Behaviour on traffic routes
Safety equipment on working platforms
Error sources and special accident risks
In the practical part you will learn:
Stable design / movement
Operation of various working platforms
Becoming familiar with controls, e.g. emergency lowering
Use of the PPEAF as a restraint system
The cost for a one-day initial training is 339,- EUR net per participant. The follow-up training (refresher) takes half a day and is charged at 200,- EUR net per participant (prices apply to registrations made from Germany).
In addition to the classic training concepts, the mateco Academy now also uses modern training methods. You can now take the theory lessons of the PlatformCard through a web-based training (WBT). Thus, we provide an e-learning training program that is available for you to study 24 hours a day, 7 days a week (24/7). The training is carried out in conformity with the DGUV principle 308-008 and ISO 18878:2013 and is therefore nationally and internationally valid.
Benefits of e-learning of the PlatformCard
Flexible access to training content whenever you want (24/7)
Less time needed for the training
Theory and practice can be performed independently
Content is updated regularly
Intuitive guidance through the training
Deepening of content through image and sound
Intermediate exams and interactive modules consolidate the learning content
Companies have full control over who participated
The academy reminds in time to comply with the regularity, according to the legal requirements
The following list prices apply to online training:
PlatformCard (theory via e-learning and practice training on site): 339,- EUR
Annual instruction (e-learning): 145,- EUR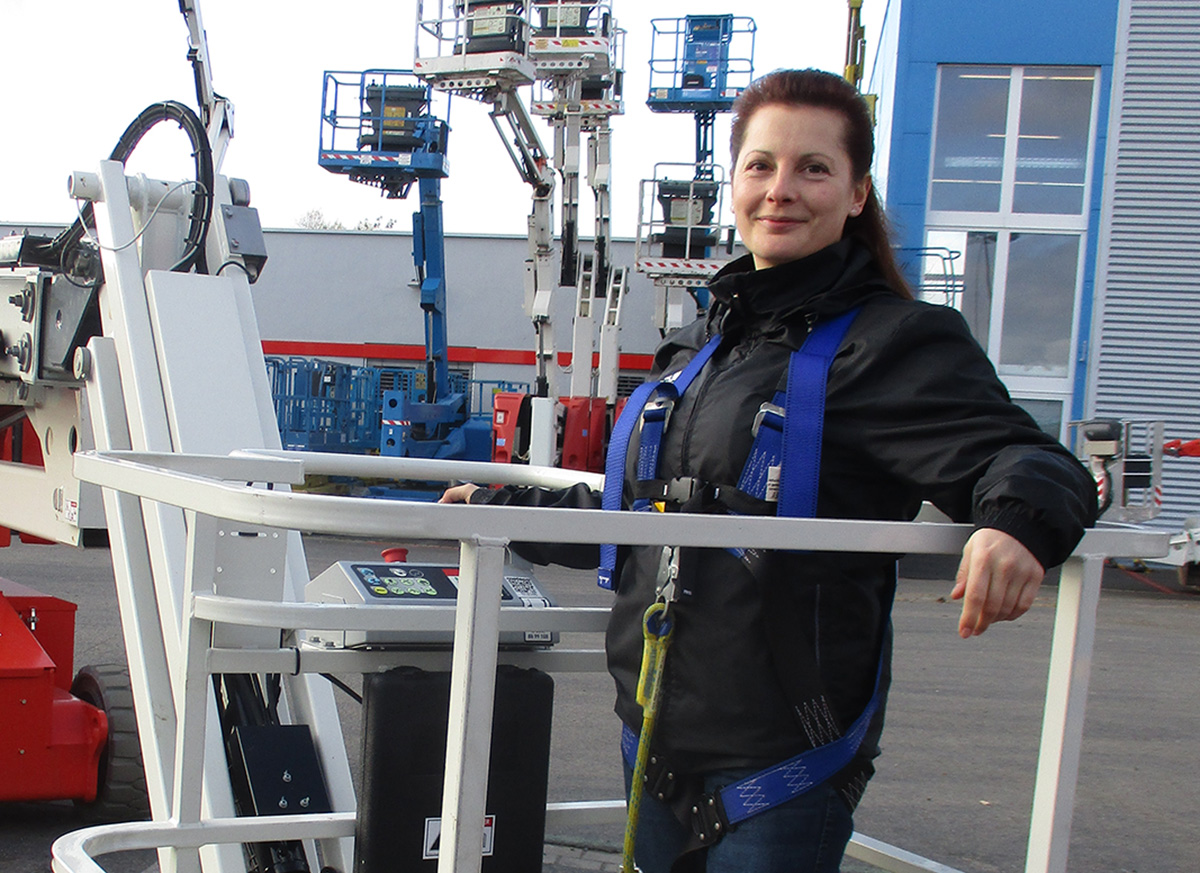 Nadja Knopp
"It was a great experience to get up so high and was really fun! You learned to pay attention to many things that you often forget in everyday life."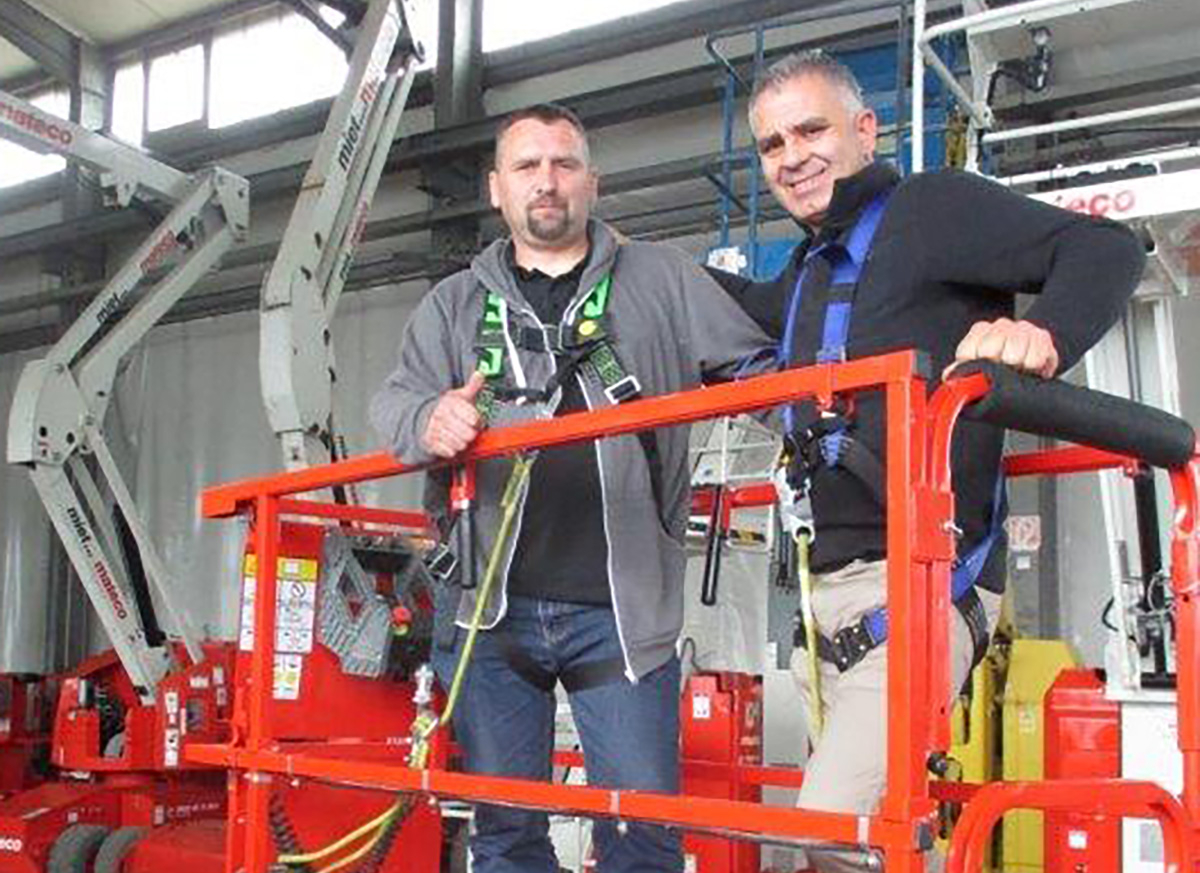 Konstantinos Migkos (right)
"I enjoyed the training a lot in theory and practice. I'm glad my company signed me up for this training, now I know what to look out for to be able to work accident-free."
Alice Gruhl
"I learned a lot of new things at the training and we had a lot of fun. The training is highly recommended."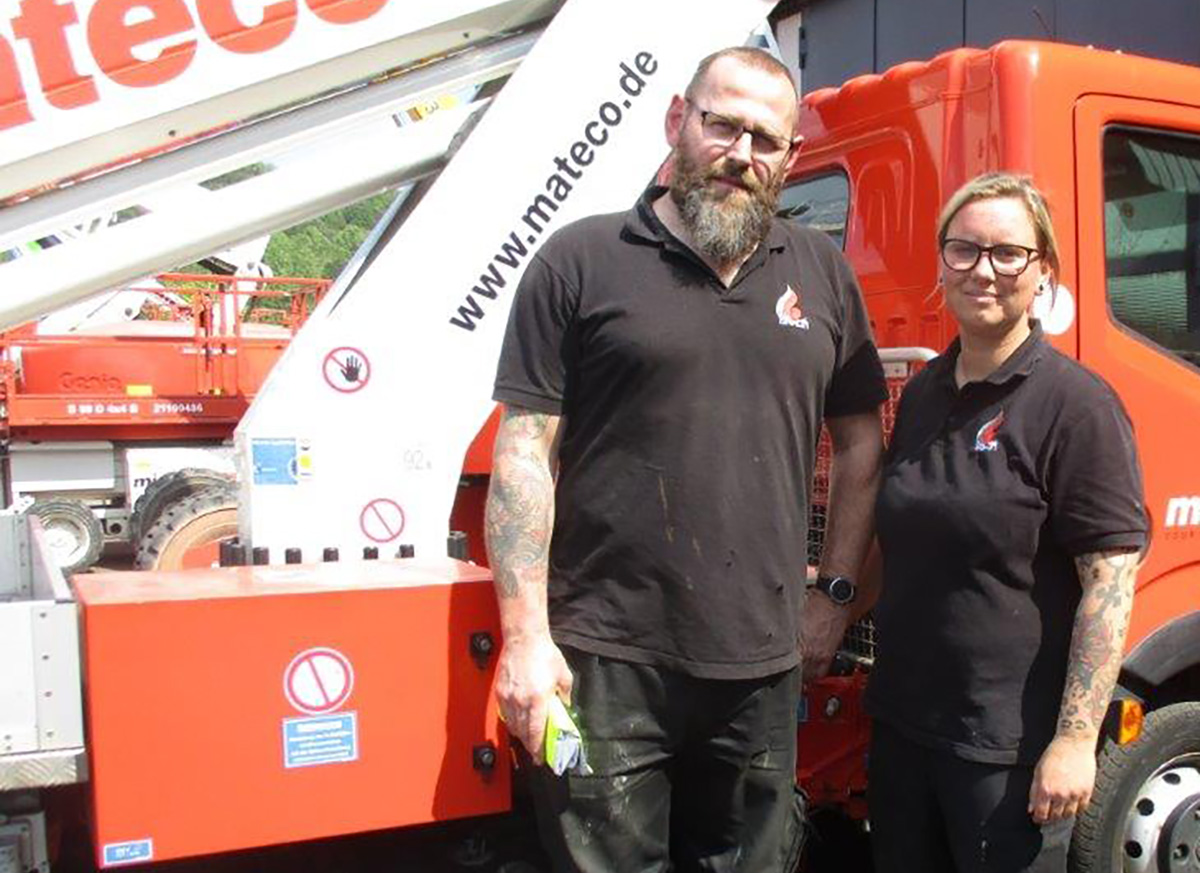 Sven Staub, Melanie Muth
"Very instructive event, a lot of information about dangers but also about different stages. We recommend this course to everyone who has to work with such machines."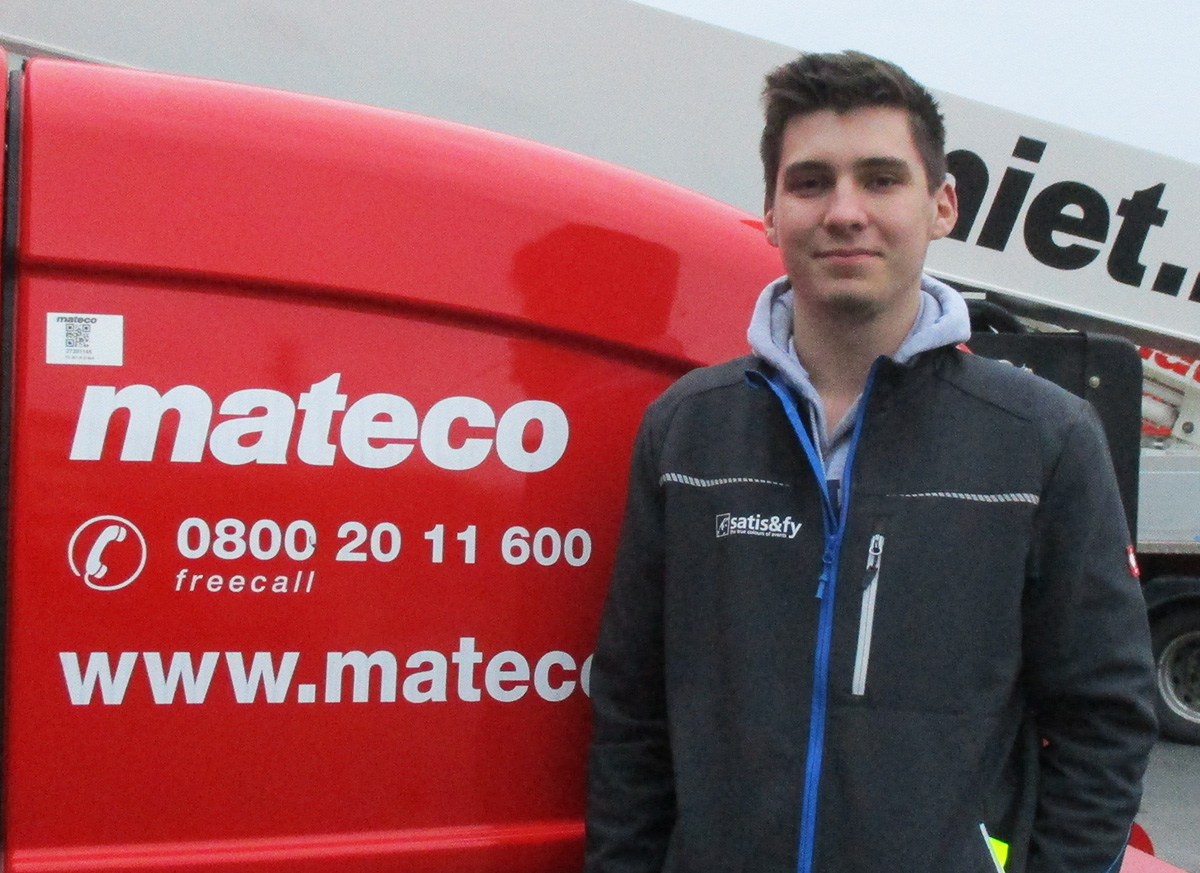 Frédéric Wieswegsatis&fy AG
"satis&fy AG
A good, competent introduction to the subject of working platforms with a journey through the complete mateco range. The theoretical and practical briefing raised awareness well. I had a great day."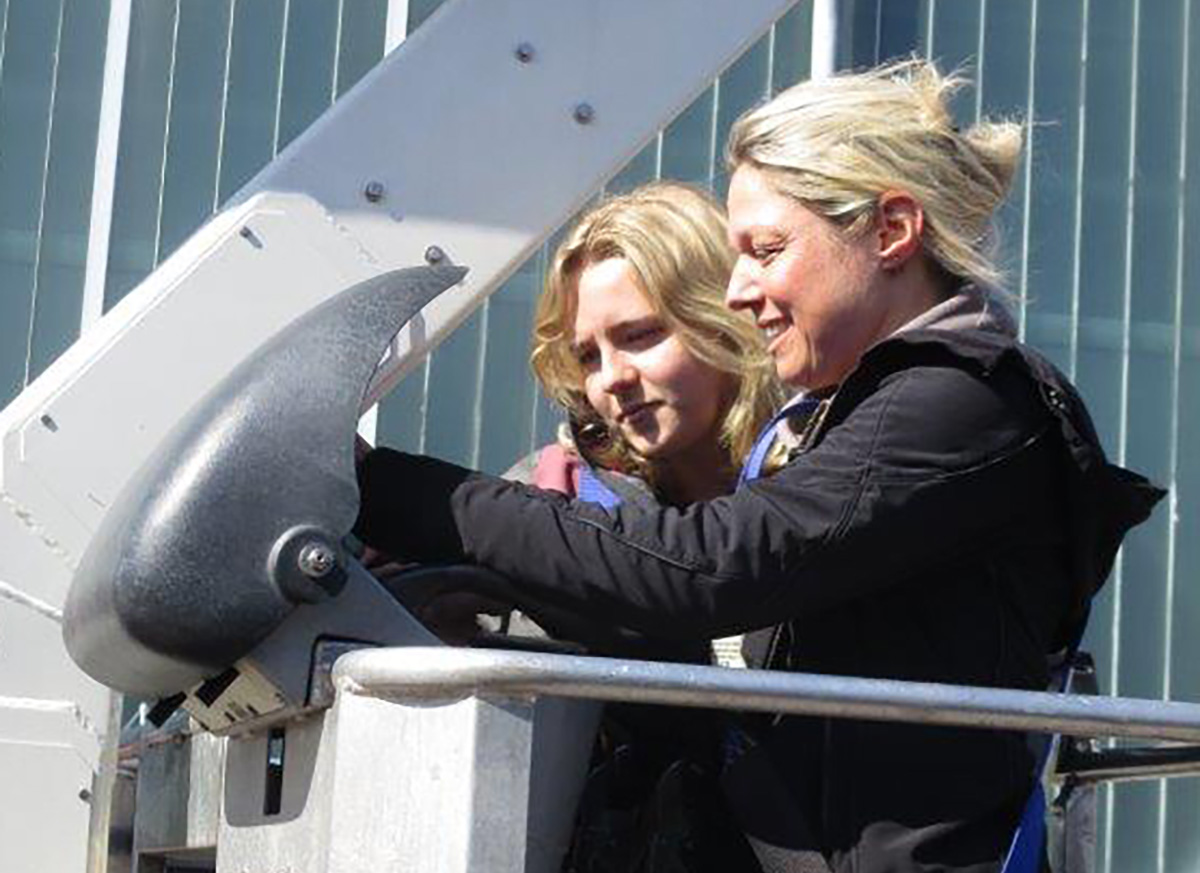 Nicole Braun, Fanny Burkhardt
"We have worked with lifting platforms before but the training at mateco has expanded our knowledge in theory and practice. It was a lot of fun and we recommend it to everyone."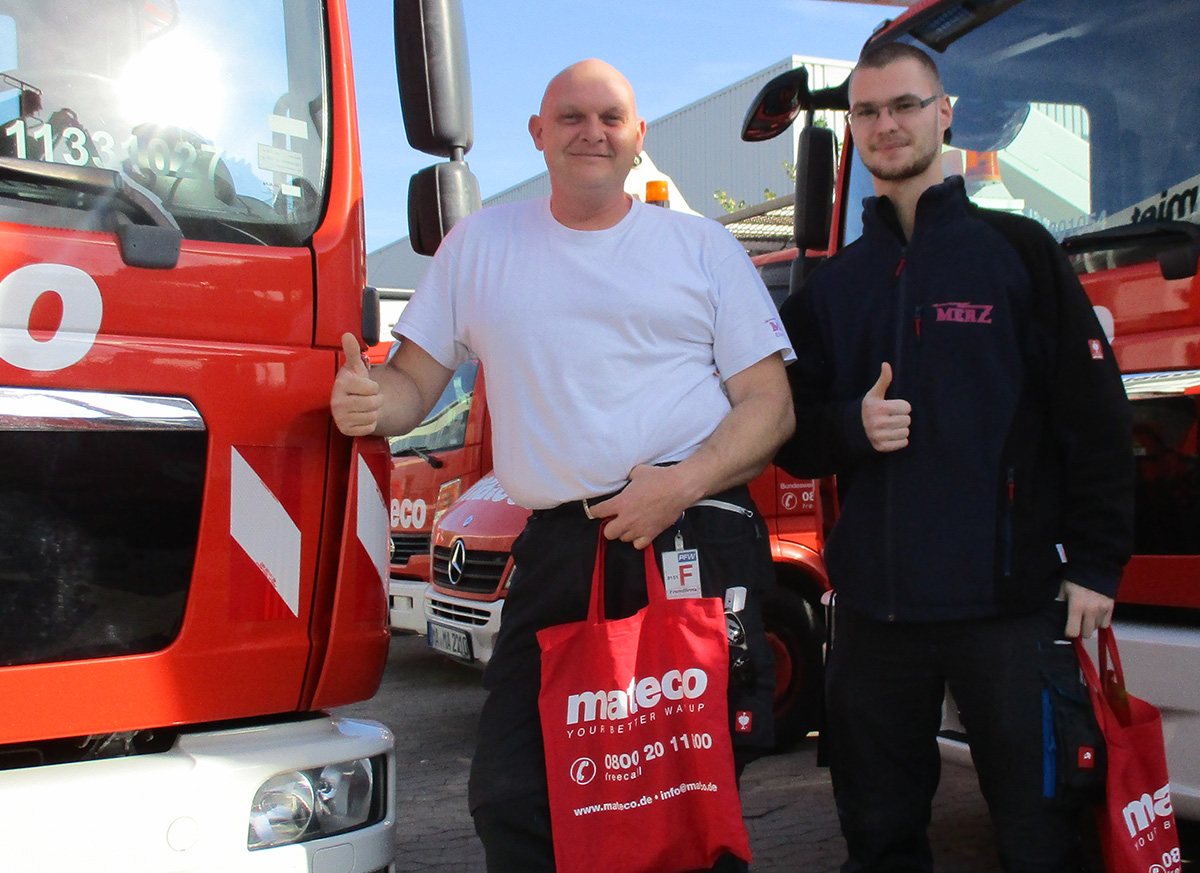 Ralf Weber-Kremer, Maximilian NordElektro Merz
"Elektro Merz
Very reliable company, service-oriented and above all punctual and competent implementation. Through the PlatformCard training, all important obligations and legal requirements are also conveyed. Thank you very much!"
Note on group training courses:
Group training dates can be discussed individually with the mateco Academy team. Please contact us at Akademie@mateco.de or +49 2802 949272.