Anniversary
We celebrate 50 years of mateco
Aiming high since 1973: It has been half a century since mateco was founded in Stuttgart under its former name of "maltech Hebebühnen-Vermietung GmbH & Co. Since then, we have been writing our unique story of growth and success, during the course of which we have been able to strategically expand our branch network as well as the associated fleet of vehicles and attract passionate employees to our teams.
All this has made our company what it is today: the leading rental company of access equipment, whose story is far from over.
History
Milestones of a success story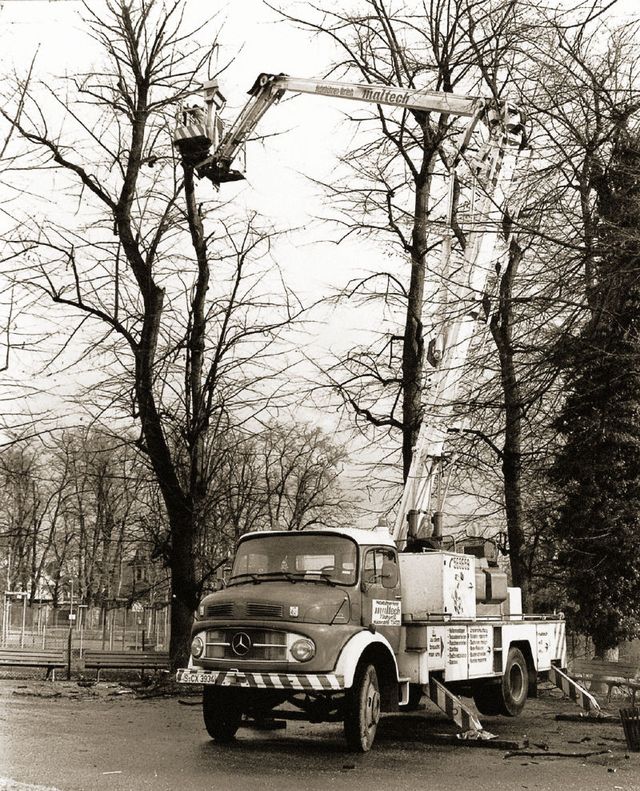 maltech Hebebühnen-Vermietung GmbH & Co. is founded in Stuttgart. The business starts with the rental of truck mounted platforms. A few years later, scissor and telescopic work platforms follow.
In Germany, the foundation stone for the mateco network has been laid with 6 branches.
The foreign subsidiary Luxembourg is founded.
The Polish subsidiary is founded in Tychy/Kattowitz, further locations follow.
The company is renamed mateco AG, which is not listed on the stock exchange.
mateco was the first rental company to have the highest platform ever at that time with a working height of 88 m. The largest all-wheel truck platform with a working height of 62 m is also part of the equipment fleet.
Odewald & Compagnie Gesellschaft für Beteiligungen mbH takes over the majority of mateco.
Straub Mobilmietlift in Reutlingen is transferred to the AG.
The growth course that has been embarked upon is consistently pursued.
Mietlift GmbH in Dormagen is taken over.
The two work platform rental companies Zülz (Ravensburg and Kempten) and Kühne (Kassel and Göttingen) are taken over.

mateco continues its expansion course and is positioned nationwide. A new branch is opened in Munich and the Bavarian company Top Lift Arbeitsbühnen is taken over.
PlatformCard operator training is certified according to ISO 18878:2004 and BGG/GUV-G 966.
Internationally, mateco is not only represented by its own subsidiaries in Poland and Luxembourg - work platforms can also be rented worldwide through cooperation agreements. In Germany, mateco is represented at 28 locations.
The TVH Group with headquarters in Waregem/Belgium acquires mateco AG. The company is then renamed mateco GmbH.
mateco celebrates its 40th birthday.
A transfer station for self-propelled truck and trailer mounted work platforms is opened in the Bergisches Land region of Wuppertal.
Takeover of IRMLER WOB-LIFT working platform rental in Wolfsburg.
ROHRMOSER Arbeitsbühnenvermietung in Munich-Freiham is taken over.
Opening of a branch in Osnabrück. Acquisition of Huber und Högele Arbeitsbühnenvermietung in Munich-Haar.
Our parent company TVH acquires 100% of the shares of Lavendon (Deutschland) Holding GmbH and thus of Gardemann Arbeitsbühnen GmbH.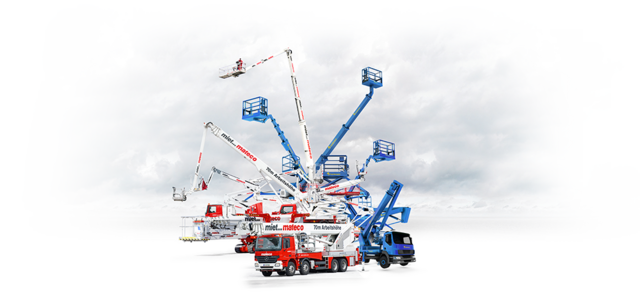 Gardemann and mateco merge and operate under the joint brand of the "new" mateco GmbH from 01.01.2018.
The mateco chronicle, a book about 45 years full of highs and records, is also being published to mark the occasion.
Through a company takeover in Cottbus and Frankfurt/Oder, mateco gains two additional locations.
Founding of mateco Schweiz GmbH based in Muttenz.
Company expansion in Mannheim with the opening of a new transfer station for truck mounted platforms.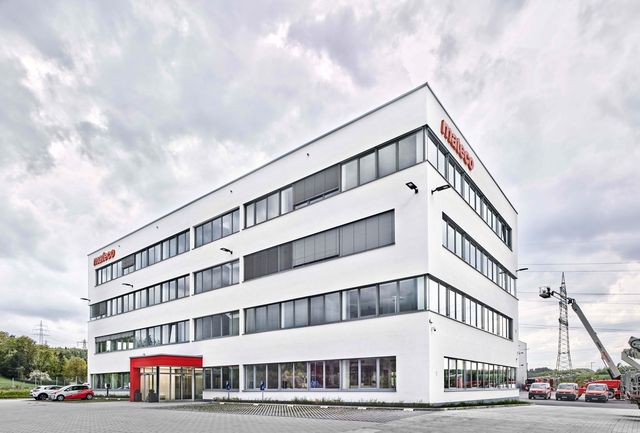 In Lübeck/Stockelsdorf, WL Werbung & Arbeitsbühnenvermietung GmbH is taken over.
The company headquarters are moved from Stuttgart to Leonberg, where mateco moves into a modern new building.
mateco continues to expand its international rental business and expands in Mexico.
With the adoption of a bee sponsorship, mateco specifically supports biodiversity and continues to focus on the issue of sustainability.

mateco celebrates its 50th birthday.
A new mateco branch is being built on the site of the STILL subsidiary in Freiburg im Breisgau.
With the takeover of H&M Arbeitsbühnen GmbH, mateco gains three more locations in the north with Husum, Flensburg and Rendsburg.
Renaming of mateco Schweiz GmbH to mateco Schweiz AG.
In the 1970s, when our company was founded, newspapers were among the most important sources of information and entertainment. It is therefore no coincidence that we published an anniversary newspaper to mark our 50th anniversary, which we also make available to you here digitally as an e-paper.
So feel free to leaf through the most important stages of our history, look back on our proudest moments, experience special assignments and projects, and let us also venture a cautious look into the future. As the core of our company, we have of course also given our employees a lot of space in our anniversary newspaper, and you can look forward to hearing their stories and experiences in particular.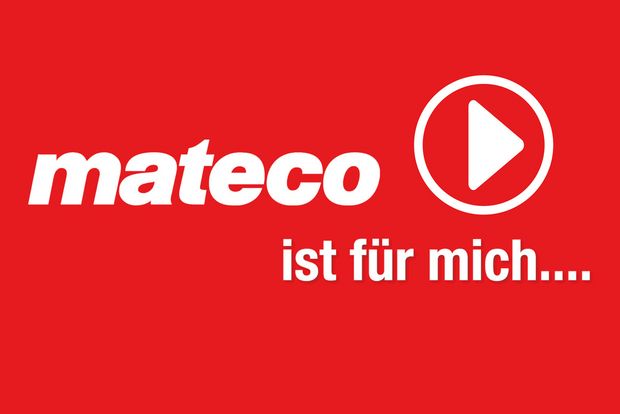 "mateco is for me..." - Yes, what actually? On the occasion of our anniversary, we asked and had this sentence completed by some of our colleagues from the most diverse subsidiaries and areas.
Before you watch their great answers in our video clip, we can already anticipate one thing: The bond with mateco and the shared pride in being part of our company are clearly evident in all of them.
We have a long-standing and trusting relationship with many of our customers. Therefore, it is particularly important to us to include them in our anniversary and to let them have their say.
But what is it that our customers appreciate about mateco and what do they wish us for our anniversary? To find out, our key account management went out and recorded the statements and congratulations of some customers to mateco on film. We thank you for the kind words, look forward to many more years of good cooperation and hope you enjoy the resulting video clip.
As a thank you for 50 years of mateco, we have launched a donation campaign in favor of "Herzenswünsche e.V." – a nationwide association which fulfills the wishes of seriously ill children in Germany. This is a continuation of the support we already offered them during the COVID-19-pandemic by making our social working platform "Tappi" available for visits of the clinic clowns from the outside of hospital windows.
As part of our donation campaign, €3 per rental will automatically go to Herzenswünsche e.V. in the period from August to October 2023 – of course without additional costs for our customers. In addition, all mateco employees have the opportunity to make a voluntary donation during the mentioned period.
In this way, our company wants to give something back to society and support Herzenswünsche e.V. in their important work.